House of Walpole
On the 10th November 2022 the House of Walpole at No.1 Palace Street, The St. Regis Residences was officially launched. The Home of British Luxury Craftsmanship brings together Britain's best luxury brands within one ultra-luxurious space. The collaboration between Northacre Properties and Walpole showcases and highlights British luxury within a bespoke one-off residence designed entirely by Walpole member Oliver Burns. 
Steeped in history, No.1 Palace Street, The St. Regis Residences, is one of London's most coveted addresses adjacent to His Majesty's official London residence, boasting unique views of the Palace and its private gardens. Taking inspiration from the gardens, Oliver Burns has created a unique design concept for #HouseofWalpole entitled 'A Celebration of the Palace Gardens' and the apartment features a curated mix of bespoke pieces from the best British luxury brands.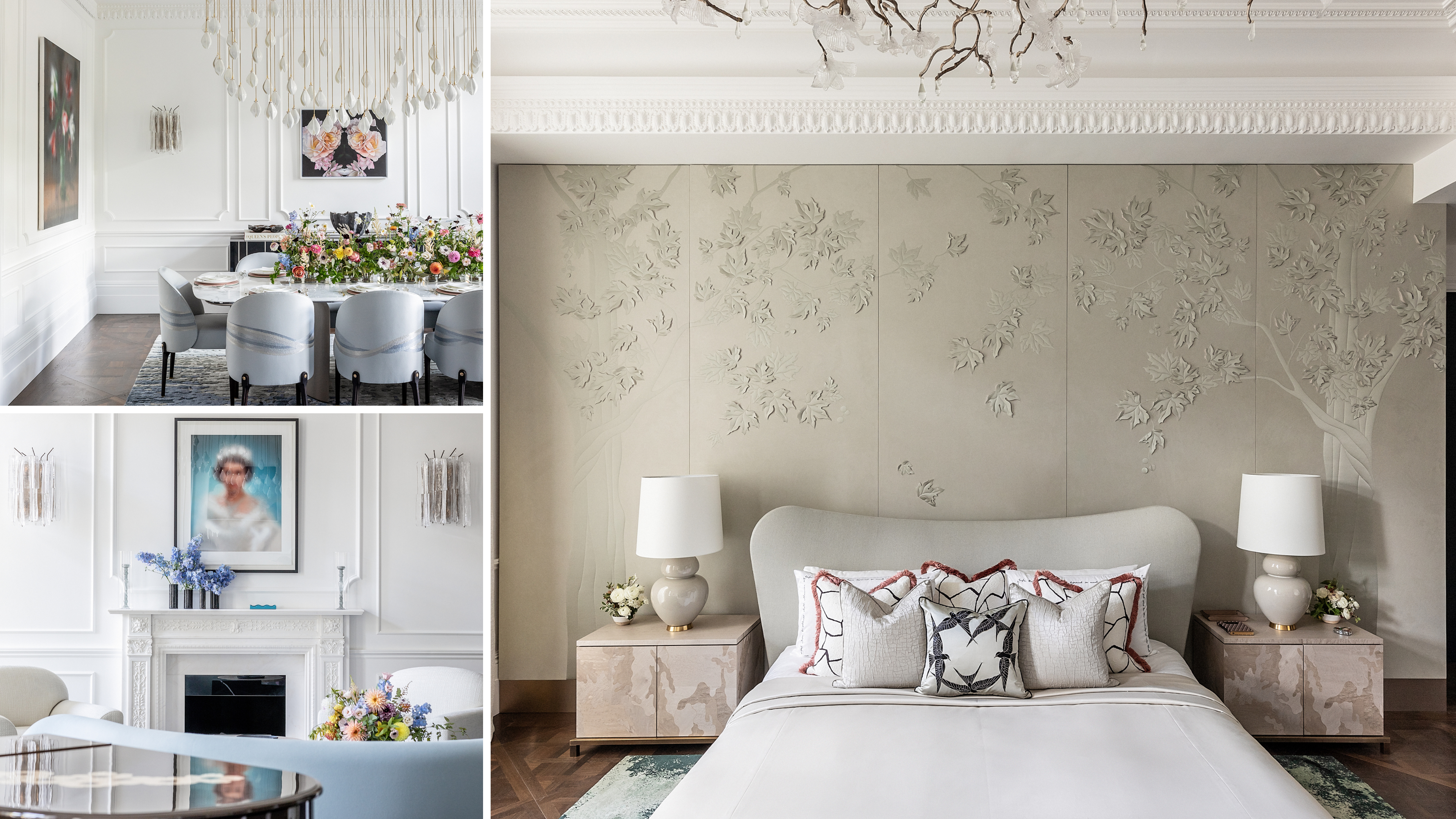 Helen Amy Murray, Aiveen Daly, Cole & Son, Savoir Beds and Maddox Gallery are among the hero luxury craft or art-led brands that have contributed to the House of Walpole.
Asprey, Bentley Motors, Axminster Carpets and luxury e-commerce destination Bazaar, also feature within the 4,000 sq ft duplex 3-bedroom residence overlooking Buckingham Palace gardens.
For all PR enquiries, please contact Freya Boon by emailing freya@luxurymarketinghouse.com.