Ahead of this year's Monaco Yacht Show, a time when the biggest names in the international luxury yachting sector gather to witness the extraordinary sight of some of the largest and most expensive superyachts in the world, The Circle Monte Carlo hosted a unique lunch onboard the luxurious PHOENIX 2. Fellow Circle member Henry Smith, Partner at Cecil Wright a boutique yacht brokerage specialising in the charter, sale and new build of the world's finest yachts, invited us into the intriguing world of superyachts. Henry was joined by Sharon Lillywhite, Founding Partner at Oliver Burns a luxury architectural interior design studio, and Alejandro Hahn, Managing Director at Dahlgren Duck, the industry's leading luxury goods curator for elite clientele, who took part in a panel discussion moderated by LMH Founder and Managing Director Jemma Lester. "Market Insights into the World of Luxury Interiors and Yachting from Those in the Know", is a fascinating topic of discussion from which we are pleased to share the key learnings with you.
Increased Demand:
Our venue was the 90m Lurssen PHOENIX 2, a superyacht which exudes Manhattan art deco opulence, with both the interior and exterior designed by the highly acclaimed Winch Design. Originally we had planned to be onboard KISMET, an equally magnificent yacht, however, in the short space of just three months, she sold. A remarkable timeline reflects the current healthy market appetite for superyachts. Cecil-Wright are known for their ability to sell, however, the speed of this sale is unheard of in the industry, especially as the buyer paid the asking price. Post-COVID the sales and charter market has grown exponentially, with demand outpacing supply.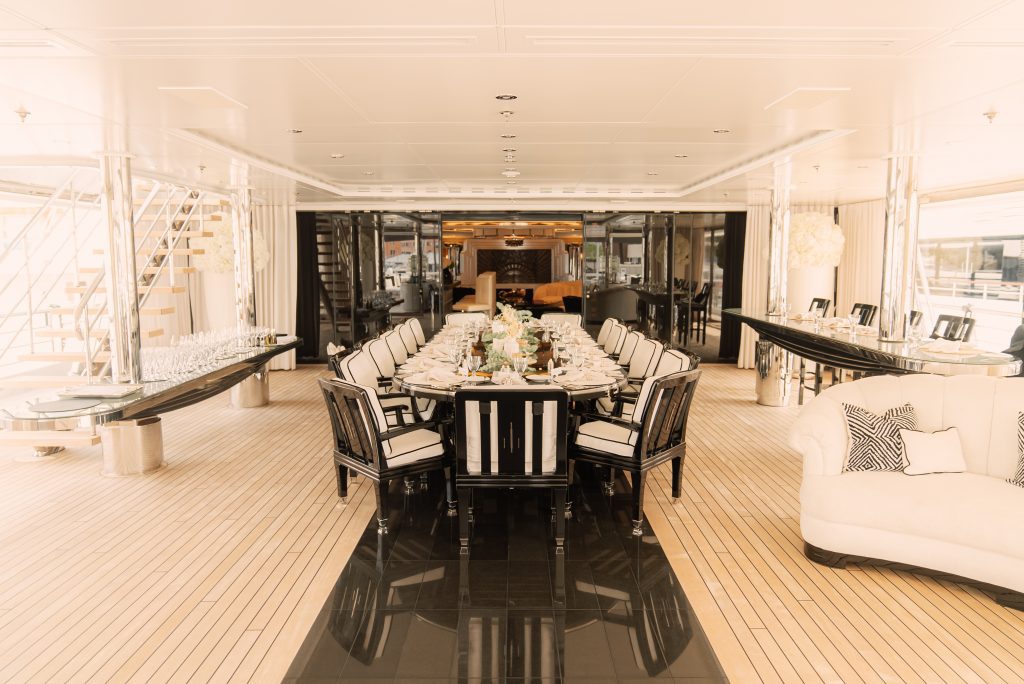 Wellbeing, Beach Clubs, Toys:
Wellbeing is certainly a key player in today's market. Historically, if there was a gym, it would be hidden away. Now, these are pride-of-place features which actually get used. The dedication to gym space is huge, with Beach Clubs being a clear indicator of how to date a boat. 8 years ago, they weren't really a thing, whereas, on modern vessels, we are seeing seriously impressive beach clubs, complete with fully equipped spas that can rival leading hotels. PHOENIX 2's stern was extended by 2 metres to create an enviable beach club.
Historically, canoe stern vessels meant guests were not near the water, creating a private environment. Culture has changed; today, many people like to be seen more, and we see lots of shell doors opening up into the water. You just need to visit St. Tropez during the height of the season, there are numerous yachts anchored stern to, showcasing the vessel for all to see, something which is certainly popular in the charter market, Americans particularly like to be seen having a good time. The demand for the latest array of superyacht toys is also something that is on the rise, and the list is endless. Thankfully, we are moving towards noise-free eclectic pieces of kit, such as Foil Boards, which are great for those in close proximity looking to relax.
The rise of personalisation and customisation:
When it comes to interior spaces, there has been a distinctive increase in the demand for personalised interiors. Clients are moving away from choosing readily available products, preferring unique concepts they can call home. The variation of requests is extraordinary, from ultra-zen, minimalist, a welcoming homely feel to the highly stylised. PHOENIX 2 is a prime example of art deco at sea. Absolutely everything is inspired by the Manhattan skyline, and every item, from handles, fixtures, glassware to flatware, has been custom-designed for the yacht. Alejandro has even delivered a personalised Monopoly for a client, where each property was one of their own. Bespoke is here to stay; requests for one-of-a-kind porcelain, bed linen, table linen, bathrobes, and slippers, all made specifically for you, are on the rise, irrespective of contemporary or classic designs.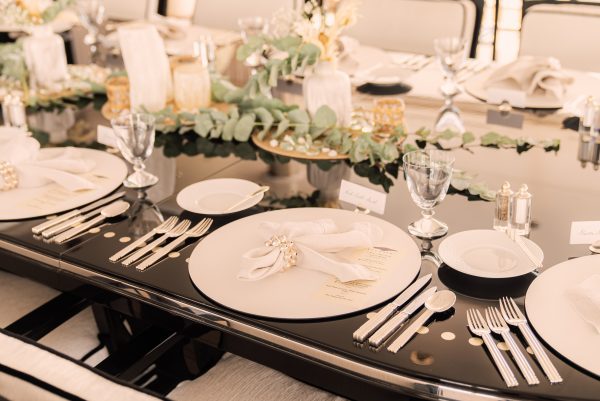 Thoughtful Luxury:
As a studio Oliver Burns operates on a theory of thoughtful luxury, moving away from the mainstream trend-led interiors. Whilst there is always a nod to the latest palette, shapes, and specific furniture pieces that are trending, clients are requesting interiors that are felt, not formulaic, wanting a space they personally love over what's in vogue. Quality, provenance, and spaces that are built to last are one of the most significant areas of change, and it's not just what it looks like, comfort is now a non-negotiable. Interiors of yachts do come with multiple considerations, so there is always a compromise to be had between desires and practicality as factors such as humidity, sun exposure, and the fact that everything needs to be stowed away can impact final decisions. However, there is always room for creativity and innovative joinery can make the impossible possible. Quiet luxury is by no means a new trend, but it is one that is on the rise. It's not about conspicuous consumption, if you know, you know. Thoughtful luxury is in; the overt display of wealth is out.