The Future of Luxury Marketing
Luxury goods consumers are increasingly active on the web, as are high-end brands, which are continually strengthening their online presence and luxury retail marketing strategies. In this article, we take a look at digital trends and the future of the luxury goods market.
Luxury Retail: What it is and What it offers Consumers
Digitalisation of the luxury market, as well as of every other sector, is increasingly rapid and ultimately unstoppable. To give an idea of how the luxury consumer landscape has changed, the average age of luxury goods buyers is much lower: by 2025 it is expected that those born between 1991 and 2012 (i.e. "Millennials" and "Generation Z") will cover more than 40% of the total luxury goods market. As a result, purchases will increasingly shift to mobile devices – smartphones, first and foremost – while still maintaining a high spending capacity per individual.
The luxury market is also expanding geographically, especially to the East. Chinese luxury consumers are projected to be 40% of the total luxury market by 2024, while Europe will be left with only 20%. This change in target audience has, and will have, repercussions on luxury retail marketing strategies, which must adapt to follow the new needs of luxury consumers. Namely: an impeccable shopping experience, which, in 65% of cases, is carried out in-store, a uniform brand image, and attention to issues related to sustainability – both ecological and related to social impact. Cutting-edge technologies are also increasingly prominent in the luxury world, including those that improve and optimise the users' shopping experience. Luxury retail marketing is focusing on ways to build consumer loyalty through an omni-channel approach, which we know is increasingly digital, but equally placing an importance on integrating physical reality and the virtual world.
The sale of luxury goods is progressively taking place online, or at least it is increasingly linked to the opportunities offered by digital. This situation has given rise to a series of digital trends in luxury retail, which are changing the way consumers interact, and also expanding the luxury market. One of the most relevant developments, is Amazon's launch of Amazon Luxury Stores – a private area of the platform available only to certain Prime subscribers in the US. Thanks to this new feature, haute couture brands will be able to show their garments through interactive 360-degree content via 'View in 360' mode, allowing users to view details online like never before. Amazon Luxury Stores have brought luxury to the US e-commerce universe and are about to expand into the UK, Germany, France, Italy and Spain. In addition to this definitive move into the world of e-commerce via Amazon, many haute couture brands have also launched themselves into the virtual world, the Metaverse. But the new trends in the luxury market don't end there.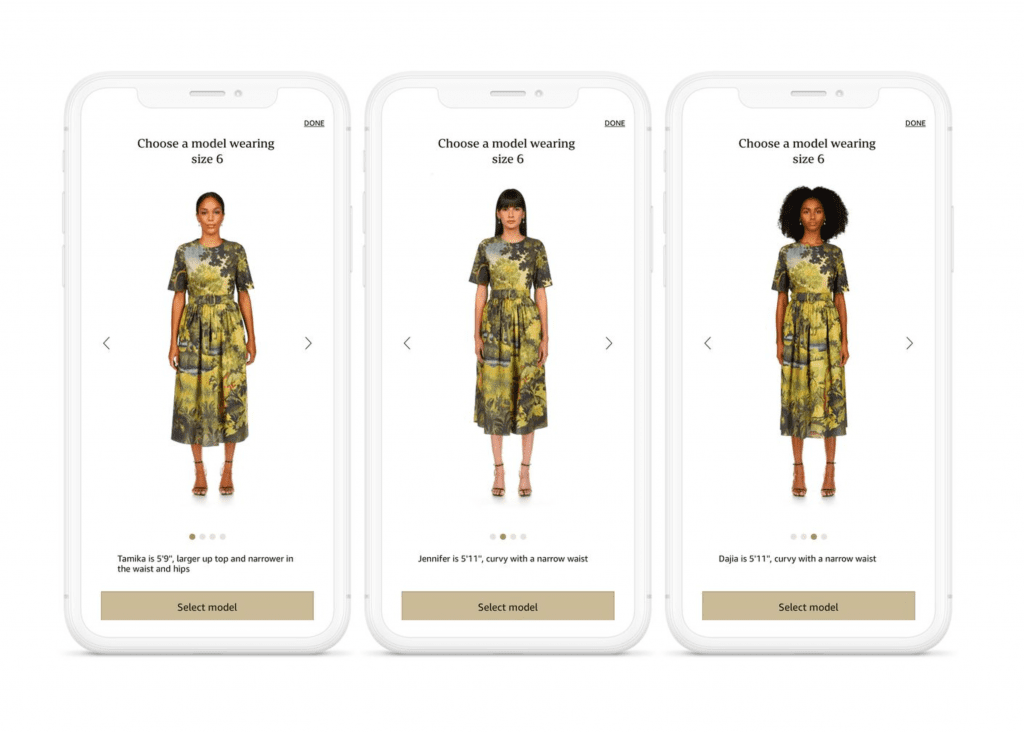 Luxury and Social Media
We are all aware of the presence of luxury on social media and the virtual world with more and more high-fashion brands leading the industry. But the art market is now consolidated in the Metaverse too, thanks to NFTs and crypto art.
The World of Luxury on Social Media
The integral role of digital is nothing new, just as the importance of the Metaverse, is not new. This is evidenced by both the growth of the luxury real estate market in the Metaverse and the investments of the most famous fashion brands in the virtual world, culminating in Metaverse Fashion Week.
Focusing, however, on the aspect of communication and marketing, it is important to emphasise the weight that social media plays today in the strategies of brands operating in the luxury market. Social media are decisive for luxury brands to evoke emotions and engage the public in a genuine and spontaneous way, less formal and elitist than the communicative traditionally used in the luxury segment. Today, the interaction between the brand and the user on social media has become central to the marketing strategies of luxury brands, as has the creation of digital content in collaboration with celebrities and influencers, which are a common tool for increasing the popularity of brands, especially in specific market segments such as the younger generation.
Thus, luxury communicated through social media brings the user to the center, as a co-creator of content within a virtual community centered on a specific brand, where consumers are not just recipients of a message, but interact and form an opinion that contributes to the brand's own business decisions. Luxury brands can amplify and enhance their communication, get a realistic view of the market, receive additional support for product development, strengthen the relationship with existing customers and increase their loyalty, as well as have access to all the data voluntarily provided by the users. Confirming this trend is some data referring to Twitter where, as early as 2020, 86 percent of users were interested in viewing more content from brands in the industry, and in 2021, there were more than 400 million views of Live Fashion events broadcast on the platform (about 250 million more than the previous year). Luxury brands that have live streamed on Twitter include Louis Vuitton, which boasts more than 9.3 million followers, as well as Balenciaga, Prada, and Hermès, already pioneers in the Metaverse.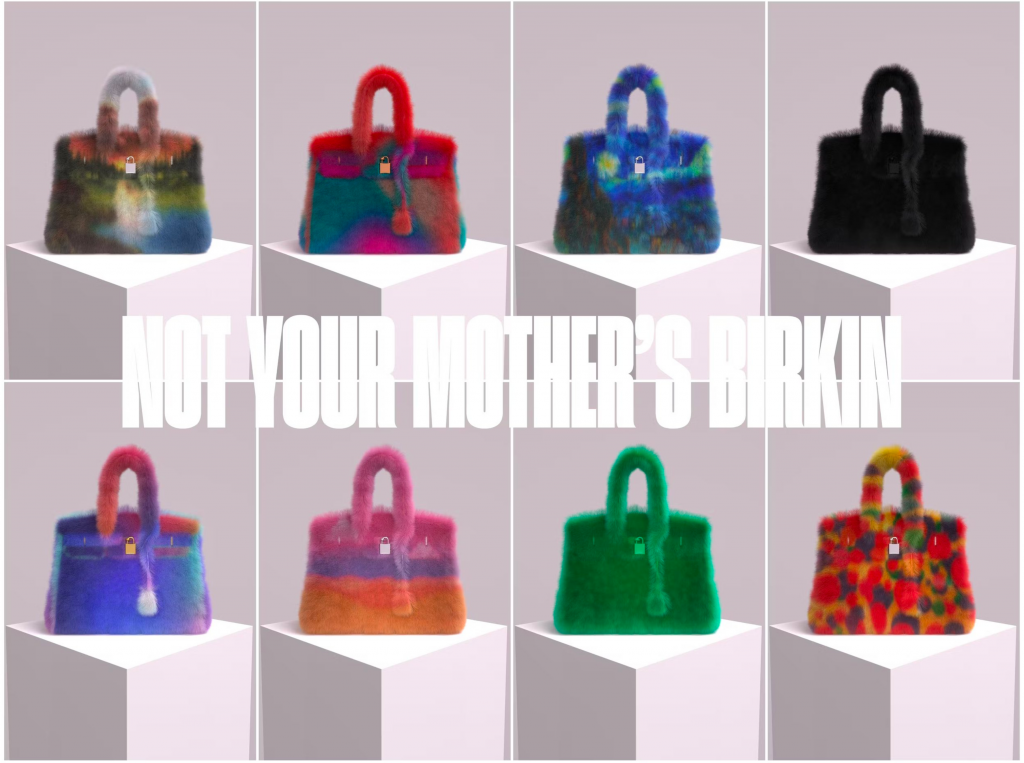 Digital Trends
Many luxury brands are already present in the Metaverse, including Gucci, Dolce & Gabbana, Balenciaga, Louis Vuitton, and Moncler. These high-fashion brands testify to how the luxury market in the virtual world is already flourishing, thanks in part to the many VIPs who have pioneered the purchase of virtual products signed by famous brands. Indeed, in recent months, the Metaverse has become a theater for selling and buying luxury items, but the growth trend of the fashion and design industry in the Metaverse is continuing exponentially, and is set to go on without slowing down. And there are several examples of this trend. One is the rush to Web3 adoption undertaken by Gucci with its two NFT collections launched in 2022 and the announcement of the inclusion of cryptocurrencies as a payment method for its products. This second aspect is a really important step, as it will allow Gucci to unite its digital Web3 community with its physical ones, as well as facilitate various marketing strategies and facilitate the fight against counterfeiting, thanks to initiatives such as "#GucciGram" on Instagram or the "FAKE/NOT" collection, which is at the center of an awareness campaign on the issue.
But there is another Italian haute couture giant that has launched itself decisively on social media, Fendi, which has chosen to use Tik Tok to reach the younger market segment, leveraging ad hoc content and partnerships with influencers beloved by the youth audience. Turning to French high fashion, it is impossible not to mention Chanel as an example of using all the different social channels for its communication. The French luxury brand is one of the most influential brands on social media in the luxury sector, thanks to optimising its content to fit each platform. This is how Chanel manages to create videos with millions of views (YouTube), to be at the center of industry narratives (Pinterest), and to publish iconic images of the brand and user-generated content (Instagram). In this way, the French luxury brand has managed to create its own unmistakable communicative language and, at the same time, retain its audience. From Gucci to Fendi, Chanel, Dolce & Gabbana, Balenciaga and Louis Vuitton, it is now evident how, albeit with different modalities and strategies, all brands operating in the luxury segment are present in the virtual and digital worlds, essential pillars for any brand that wants to succeed within the current marketing and consumer ecosystem.
NFTs and Cryptocurrencies
The growth of luxury digital trends also involves the art world, particularly with the phenomenon of crypto art and NFTs. In particular, the link between luxury brands and the virtual world is getting stronger, and it also passes through the world of NFTs and cryptocurrencies. Going back to mention social media and Twitter in particular, it is worth noting that the 2022 Twitter Trends Report found a 320% increase in conversations on topics such as the relationship between NFTs and fashion or collectibles.
For example, Dolce & Gabbana launched its NFT collection "Genesis" through a virtual discussion with Twitter Spaces, while Gucci chose Twitter to publicise its NFT collection "#10KTFGucciGrail" and launch "Supergucci" on Gucci Vault. In short, as also noted at Metaverse Fashion Week, the luxury fashion segment is expanding faster and faster in the virtual world, as are all business areas that are part of the luxury market. Indeed, experts expect rapid and exponential growth in the Metaverse, where more users are accumulating cryptocurrencies in their virtual wallets.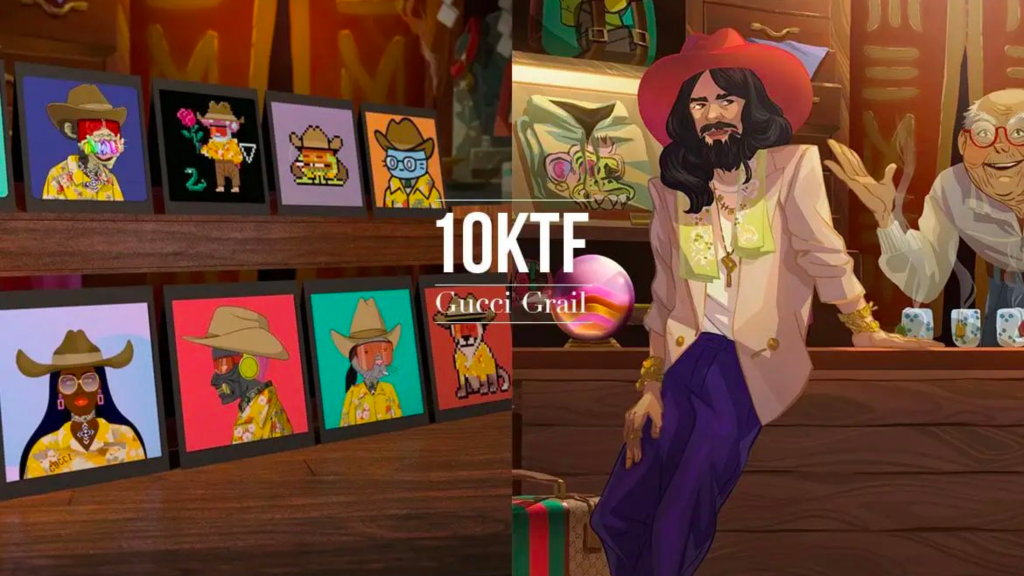 In conclusion, the luxury market is expected to continue growing in the future, and brands must be creative and agile to keep up with the ever-evolving market. In the coming years, luxury companies will need to embrace digital innovation both to drive an increasingly sustainable turnaround, to be able to effectively convey their heritage, and to develop new creativity by making luxury relevant, exciting, unconventional, engaging and experiential by knowing how to connect and exploit all current consumer touch points, from virtual and augmented reality to the Metaverse and NFTs.
[Source: Santandrea, Comité Colbert, Twitter Trends Report]