A Note From Our Founder
Spring has certainly sprung here in London as the days get longer and brighter and life after lockdown is shining a light through the grey clouds. I'm pleased to say, there is also a newfound energy and optimism with the opening workplaces and al fresco dining giving us a spring back in our steps.
We might not be out of the woods yet, but the last few weeks have certainly felt like hope and optimism is returning to London life. I'd like to say, that I am very proud of our clients and partners for working hard to remain connected and in conversation and optimistically marketing through these challenging times, albeit with a pivot plan. We are almost there; the end is now in sight!
The team here at LMH has certainly been busy planning to take summer in our stride with the launch of our new website and our dynamic on location live 'pop up' team at the ready.
And finally, thank you to our forever loyal clients and I'd like to welcome some new faces to our family. We've got this- together.
Jemma
x
Have you seen our new website?
As you may have seen, our creative and digital team have been working away behind the scenes to update our LMH website. With a variety of new project case studies and exciting developments in our service offering there is plenty to see, take a look here.
To join our journey please register for updates or if you would like a 15-minute no obligation strategic evaluation please do get in touch.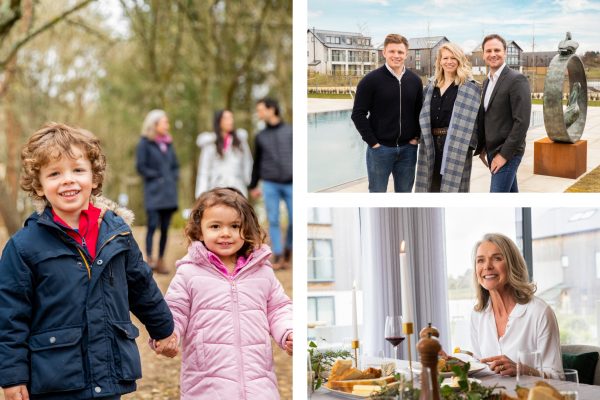 Photo of the month
As the sunnier months are upon us, our LMH content team are delighted to be back out on location doing what we do best. This month our film/photography teams travelled to the beautiful Silverlake Dorset, on the iconic Jurassic Coast.
See here some of our favourite shots that we captured on the estate, as we worked with the HFG team to capture a variety of compelling content to showcase the progress onsite and the exciting news about their upcoming 25th anniversary milestone.
Live on Location at Rosewood London
As the UK opens up again and the hospitality industry prepares to make a comeback, our dynamic on location LMH live team have been working on a project to support our favourite London hotels.
We recently had the pleasure of spending the day with our friends at the Rosewood London, capturing a variety of storytelling content showcasing the passion and preparation that has gone into reopening their doors.
We spoke to MD Michael Bonsor, Executive Chef Calum Franklin and Director of Bars Martin Siska live on Instagram / YouTube, whilst also capturing behind the scenes content with our professional broadcast team.
Click here for a sneak preview of the content captured on location.
Please get in touch if you would like to know more about our dynamic live on location team. We are passionate about bringing the life back into London and available at short term notice for live content and social media takeovers on request.
New client showcase
We are delighted to announce new client Moriarty Events. London's leading luxury event company founded and run by Georgina Griffith-Jones have joined our LMH family and we can't wait to share more about their story.
"I'm delighted to be joining the LMH family. We are thrilled to have their support and guidance throughout these changing times as we continue to grow and evolve Moriarty into one of London's leading luxury events companies".
Keep well and we will be in touch next month with our May Journal!
Love, Team LMH x